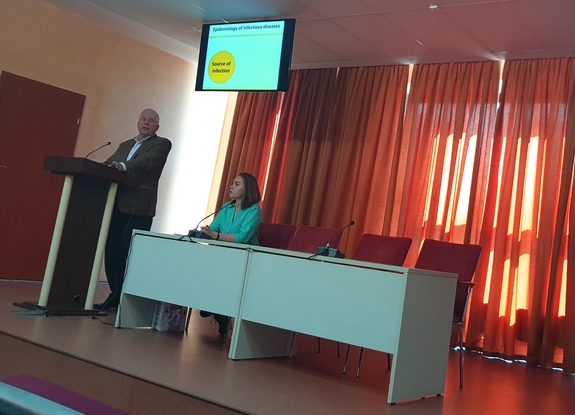 In the framework of the 6th International Scientific and Practical Conference of Students and Young Scientists conference on the 17th –20th of November, 2018, a lecture was given by a professor, doctor of medical sciences Vіtautas Usonis. The topic of the lecture was modern features of vaccination in the European Union and in the world.
During the visit of Vitautas Usonіs to the medical institute and the department of pediatrics, the prospects for joint research projects were discussed.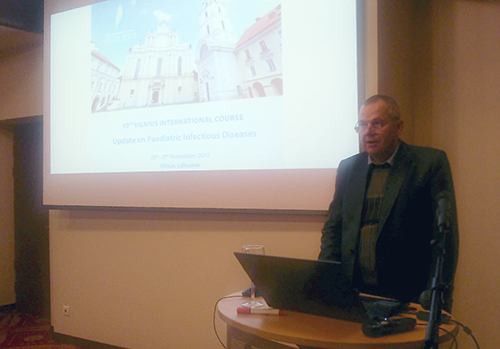 Professor of the Department Pediatrics Popov Sergey with the report "Prevalence and antibiotic-associated diarrhea development factors in children with acute respiratory diseases" took part in the conference "Vilnius Course. Update on Paediatric Infectious Diseases", which was held onNovember 28-29, 2017 in Vilnius, Lithuania.
Fruitful meetings with the participants of the conference were held. The participant's certificate was received, as well as 13 credits from the European Continuing Medical Education.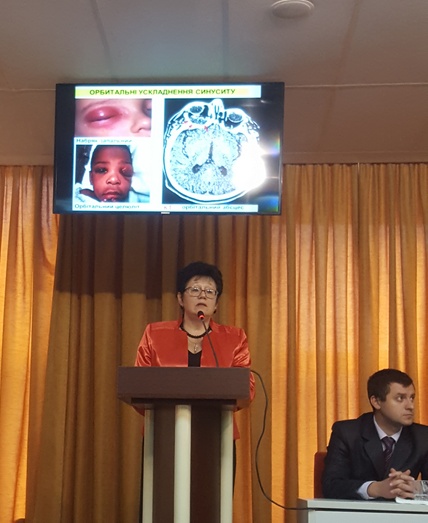 On October 25, 2017 staff of the Department of Pediatrics and senior students took part in the scientificpractical seminar "Actual problems of pediatrics" under the Association of Pediatricians in Ukraine, National Medical University named afterO.O. Bogomolets, Sumy State University, Health Department of the Sumy Region State Administrationauspices. Bynda T.P., ass. prof. reported on the topic "Acute rhinosinusitis in children: biological therapy and its effectiveness."
    International Seminar
 From 31.08 on 03.09.2016 аssociate Professor Bynda T. P., assistant Mozgova Iu. A. and graduate student Smiyan-Gorbunova E. A. they were trained and participated in the International Seminar for conducting clinical trials in Madrid, Spain.